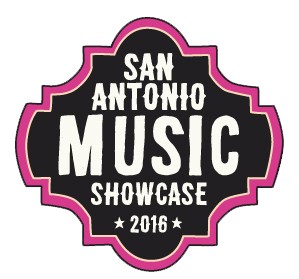 San Antonio Music Showcase: 1 Night ⎮ 60+ SA Bands ⎮ 10 Genres ⎮ 10 Venues
Times vary according to genre. See set list.
The fourth annual San Antonio Music Showcase celebrates the city's thriving local music scene. For one unforgettable day and night, 60+ bands and DJs perform on ten stages in one central San Antonio neighborhood, representing the city's musical talent across multiple genres. Other performers, food and arts vendors will line the streets this year, creating a true Street Festival along the vibrant St. Mary's Strip.
The San Antonio Music Showcase will take place on St. Mary's Street, with all participating venues within walking distance. Venus include Squeeze Box, Faust Tavern, La Botanica, Limelight, Amp Room, Phantom Room, Hi-Tones, Ventura and The Mix. Genres include (but are not limited to) Electronic, Americana/Country, Indie Rock, Metal, Hip-hop, Garage/Psych, Latin Folk, Alt-Rock, Hardcore/Metal, Jazz/Soul and Tejano.