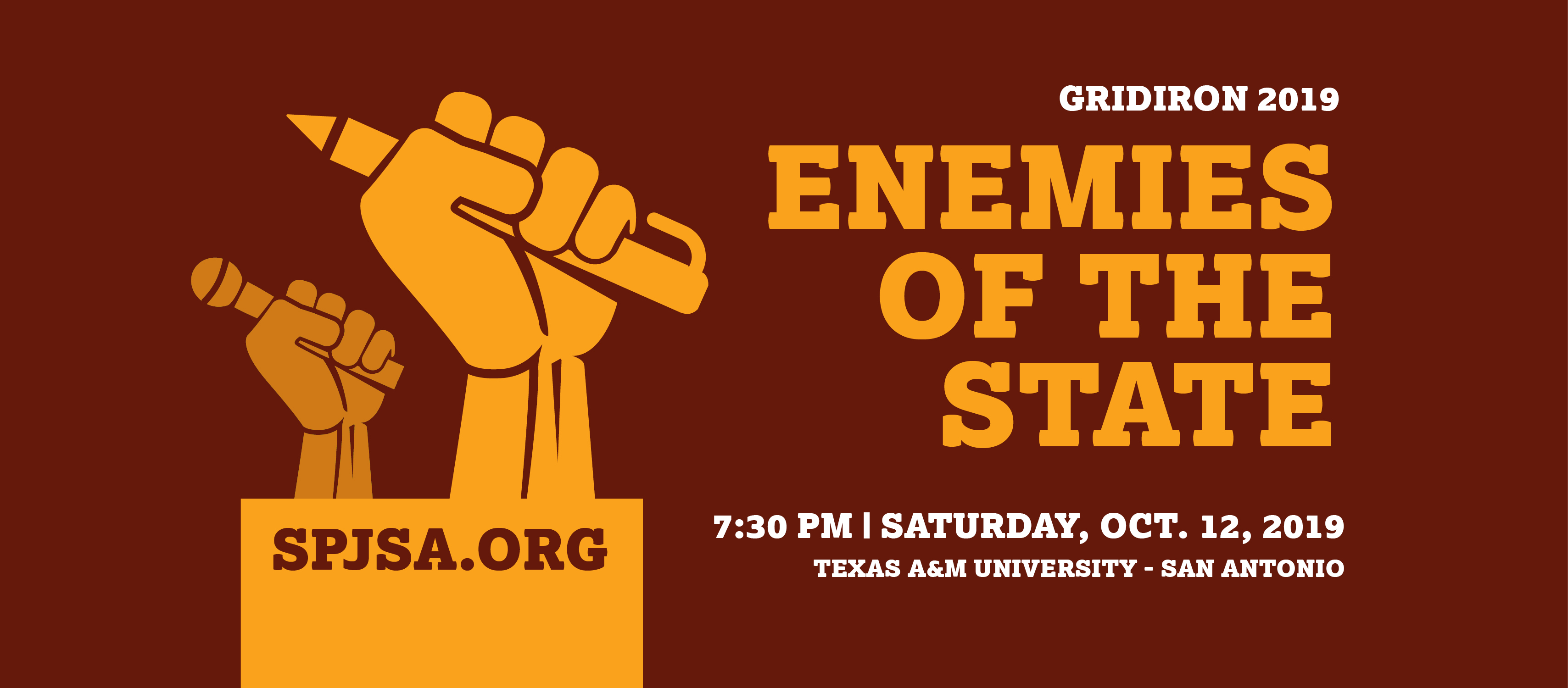 Enemies of the State
SPJSA Gridiron 2019


A rollicking spoof of local, state and national politicians and news events to raise money for journalism scholarships.
Sat, Oct 12, 2019 at 7:30pm
Adult Humor!
Beer, wine in lobby: $5 each, cash only
Sodas, water also available, cash only
Ticket Prices go up at 12:15 a.m. Saturday, Oct. 5.

Online sales end at 11:45 p.m. Thursday, Oct. 10.