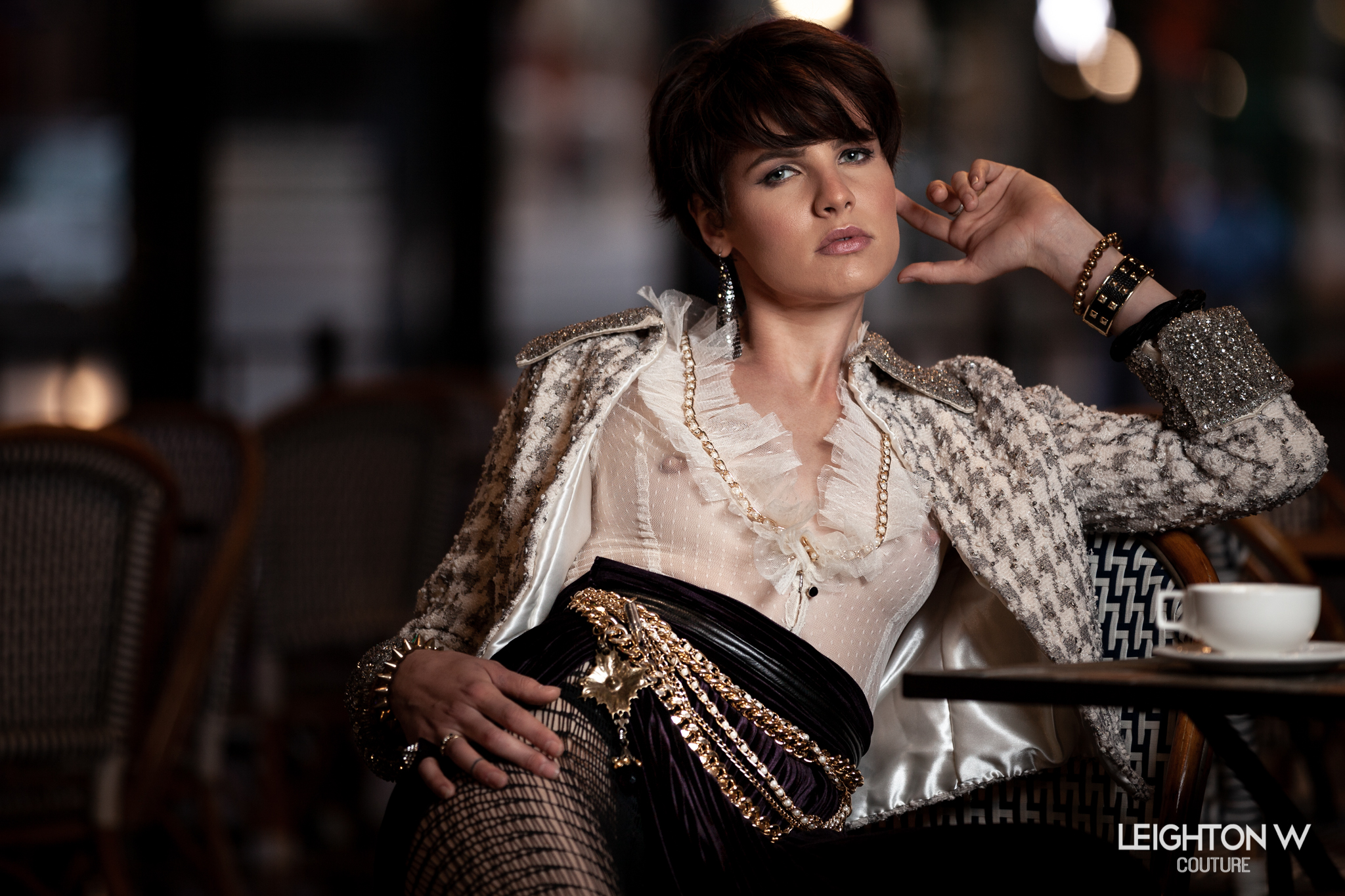 "COLLECTION QUATRE" by Leighton W.
"COLLECTION QUATRE" by San Antonio based Couturier Leighton W. is the fourth full collection from the brand and the first collection premier since the brands launch in Paris this Spring. And it returns home with an even more heightened sense of who the Leighton W. woman really is. The new collection is deeply inspired by all that was glam in the late 70's and early 80's and the woman who wore it all with a lust for fashion. It is an exploration of her closet and all of her favorite looks. She may be dressed like a Kennedy for lunch with a little extra leg showing. Or like a Studio 54 "A-lister" at night. Maybe even a 40's screen siren at home. What she is always dressed like is a woman who knows exactly who she is. A woman who celebrates life. A woman that commands a room. A woman who really believes she can rule the world. All of this while effortlessly bringing all things ultimately fashionable into our view every time she sips her coffee exposing a beaded cuff. Or descends a stairwell while a metallic ballroom skirt flows around her. We look forward to seeing all of your beautiful faces along our Runway once again as we launch a new woman into the fashionscape of San Antonio.
As always we love to use the art of fashion to continue to do good for the world around us. And this year we are very pleased to announce that our new Charitable Sponsor is Drop4Drop. A fabulous organization based in the UK that is doing their part and a very big part in sending clean pure drinking water all around the world. As we know, water is ultimately life-sustaining. And so many of us take it for granted. Every time you step into your shower or fill a glass in your kitchen on a hot day you must think of all of the people around the world, some in our very own back yard who have no access to water. Or the unsafe quality of the water they do have access to. We want to do our part to help in the efforts of Drop4Drop. And we know that all of you would love to help too. Please assist us and our new friends at Drop4Drop in an effort to Re-create our world into the beautiful amazing home we all know that it was meant to be.
Doors open at 7:00pm and the BRICK bar and its fabulous tenders will be open with a fab selection of Beer, wine and champagne. (cash bar)
Show begins at 8:00pm and will last until approximately 8:30
Please feel free to stay and continue enjoying the space, eachother and the bar until 10:00pm
With all our love,
Leighton W. Team