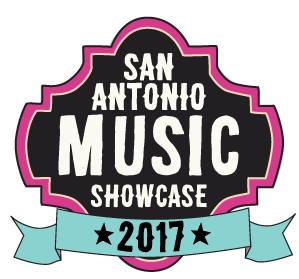 San Antonio Music Showcase 2017
Saturday, Sept. 30 // Set times vary according to venues
Age Varies by Venue ⎮ Redeem for Wristband at Any Participating Bar
The fifth annual San Antonio Music Showcase celebrates the city's thriving local music scene. For one unforgettable night, 75+ bands and DJs performed on ten stages in one central San Antonio neighborhood, representing the city's musical talent across multiple genres.
Participating venues include:
Amp Room (Alt/Prog/Grunge)
Donella Drive
Eden Burning
Fulcrum Lake
Remanon
Bexar Pub (Blues)
Harvey McLaughlin Ft. The Caligulettes
Gentleman Swank
Jason Kane and the Hive
La Botanica (Dance/Electronica)
Calico Club
Dolphin Dilemma
Pink Leche
More Eaze
Burleson Beer Yard (Country)
Vanessa Lynn Bird
Southtown
Bret Mullins Band
Claudine Meinhardt
Cullum's Atta Girl (Singer/Songwriter)
Jared Putnam
Ila Minori
Julio (Los De)
Tiwtom
Hi-Tones (Indie Rock)
Booty Feet
Elnuh
Lloranas
Jandro's (Folk/Folk Rock)
Josh Glenn
Brandron Cunningham
Midwest Armadillo
Limelight (Metal)
Aurorean
Cursus
Nahaya
Percocet
The Mix (Indie Rock)
Deer Vibes
Granite Hands
Extent
Macho Peach
Paper Tiger - Small Room (Hip-Hop)
Kree 23
Dro
Colorbloc
Tactics
Grimy Kidz
Amea
Paper Tiger - Main Room (Hardcore)
With All Sincerity
Deadweight
FTP
Executioner
Paper Tiger - Courtyard (Beatmaker)
JKNODIC
Diego Bernal
Ernest Gonzales
Urban Gentleman
Arsentx
La Roca (Soul/R&B/Funk)
Alyson Alonzo
The Forgeign Arm
Voracious
Mr. Pidge
Rumble (Punk)
Pinko
Blank Side
American Swine
Social Trauma
Sancho's (Jazz)
The Spiders
Head Space
Hot Sauce
Santa Maria Social Club (SKA/Reggae)
Judivan Roots
Sons of Sancho
Deep Water Culture
Squeezebox (Latin/Tejano/Conjunto)
Boca Negra
Chulita Vinyl Club
The Indigenauts
Friends of Sound
Ventura (Garage/Psych)
True Indigo
Sunjammer
Nuclear Juarez
Micro Missile Attack
Web House (Industrial/Dark Electronic/Noise)
Mutánt
Wolf Party
Nine Two Five
The Freebiez
**Please note that age depends on the venue. While some venues are all ages, others are 18 or 21+. Please check with the venue in advance**
Get your all-access pass NOW for $10 for admission into ALL participating venues. $5 wristbands for ONE venue will be available at the door.