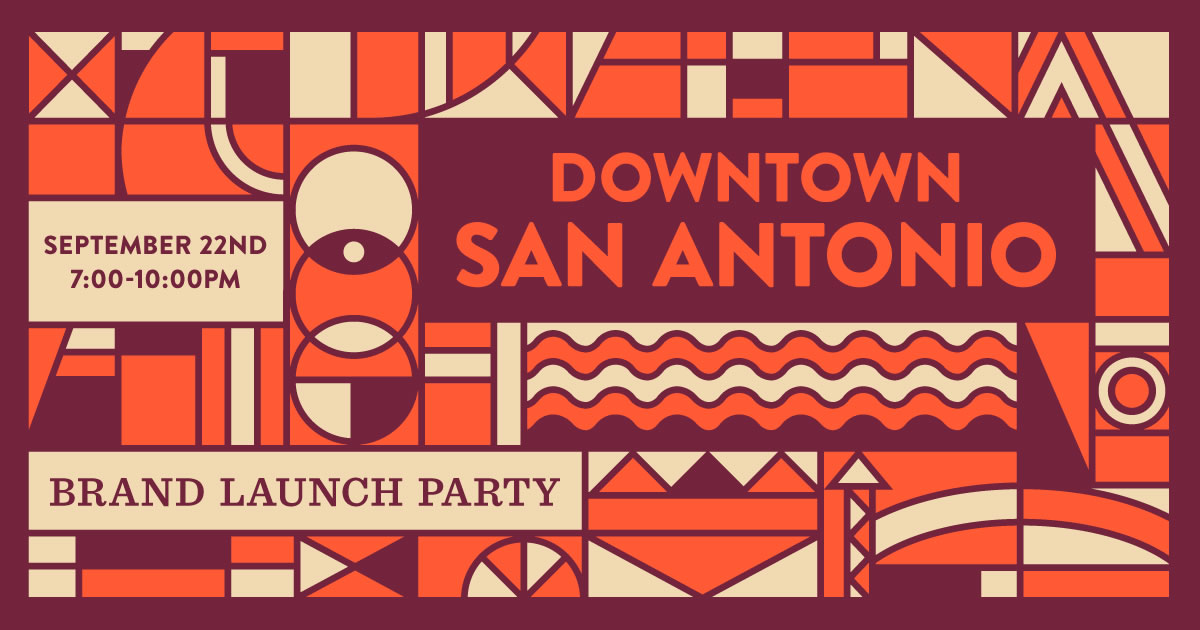 New Downtown San Antonio Brand Launch Party
Thu, Sep 22, 2016 from 7pm - 10pm (Central)
Insider secret—September 22nd we're throwing a massive party to celebrate a new brand for Downtown
SA. You don't' want to miss it. #SAbrandlaunch
Featuring Volcan, DJ Donnie Dee, Urban 15, David "Shek" Vega, Nik Soupe, Cruz Ortiz, Rob the Original, Beyond the Canvas, Bill FitzGibbons, food trucks, photo ops, local craft beer and more! Tons of swag will be given away.

You don't want to miss it. #SAbrandlaunch
Who will be there? #GoodPeopleSA, Puro Pinche, SA 2020, The Localist Map, The Box Street Social, Ooh' Wee Wings, Alamo Beer, Freetail Brewing Co., Southerleigh Fine Food & Brewery, and many more!

RSVP TODAY! This event is FREE!
If you have any questions please contact Eddie Romero at eromero@downtownsa.org