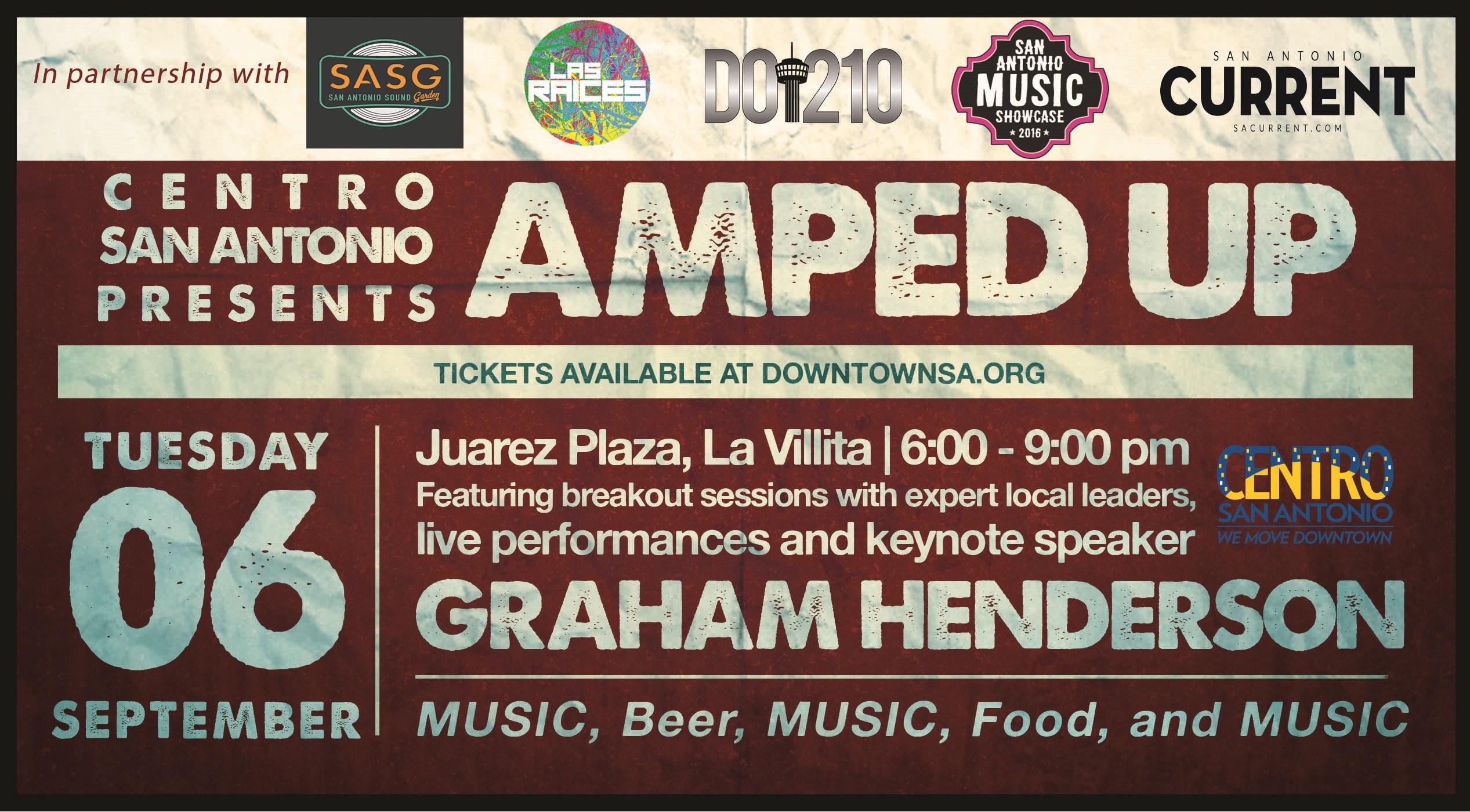 Centro San Antonio presents Amped Up: The Power of Music in SA
Tuesday, September 6th from 6PM - 9PM
Together we will dig into what makes San Antonio's musical landscape unique by sharing in the expertise of local leaders and opening up to the new cross-sector partnerships that will empower our musical entrepreneurs. The evening will present a multi-dimensional approach to engaging the opportunities available by:
Learning from Keynote Speaker Graham Henderson, President and CEO, Music Canada.
Understanding SA's musical economy and community according to a panel of our city's musical leaders from nonprofits, venues, media, and the musicians themselves.
Engaging in thoughtful breakout sessions as part of San Antonio Sound Garden's musical forum "Las Raices", tackling issues of Musical Economy, Music & Civic Responsibility, Music & Community, and more.
Celebrating the power of music with LIVE performances and a jam session featuring a unique collaboration from city leaders with the artists themselves!
Event admission includes access to ALL above mentioned opportunities and a complimentary tshirt!
This event is a fundraising event supporting Centro San Antonio's community placemaking efforts, which includes Fall Pop Up Flash Patches. In 2015, our flash patches gave out over 1,000 FREE pumpkins, balloons, stickers, and games to our center city and surrounding communities.