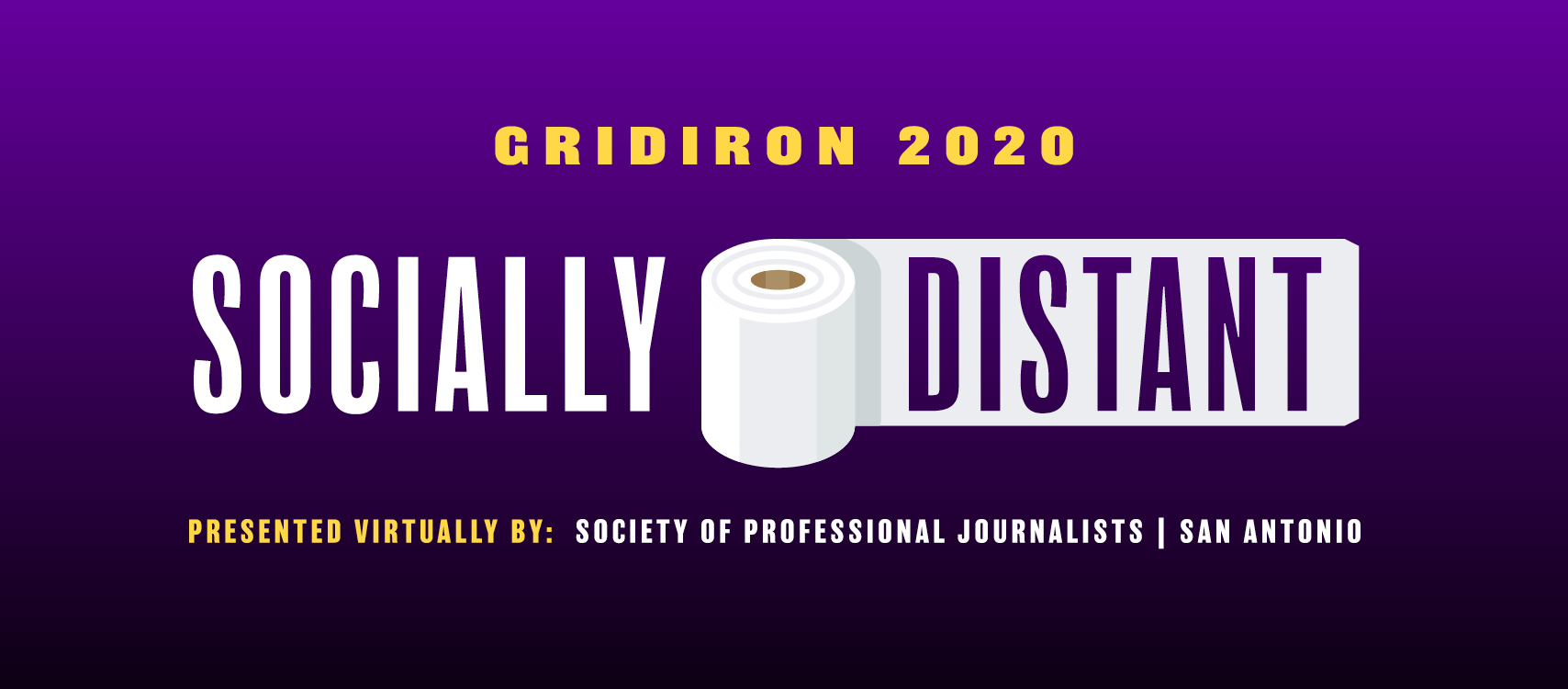 SPJ Gridiron 2020
Advertising - Single image, full screen
Advertising - Video, 20-second spot
Sponsor - Gold
more info
► Six tickets ► Single image ad, displayed twice ► Priority recognition as Gold Sponsor
Sponsor - Platinum
more info
► 12 tickets ► Top billing as Platinum Sponsor ► Video ad, 20-second spot, displays 2 times
As you may have heard, there's a pandemic sweeping the globe that has put a hold on many large gatherings, including the infamous, glamorous — and, yes, trashy but we like to think hilarious — Gridiron 2020.
Of course the show must go on, most of the would-be thespians insisted. Young journalists-in-training still need scholarship money, which is the purpose of all this falderol. So, after some of the proverbial wailing and gnashing of teeth, board members agreed to continue with the annual SNL-style fundraiser but, in a nod to current events, we're going virtual!
Tickets will be cheap and the jokes even cheaper. Stay tuned for details about just how much of that coveted spare change you're going to need to get an eyeful! Show premieres Friday, Oct. 30, just before Election Day (big hint on the content, folks).