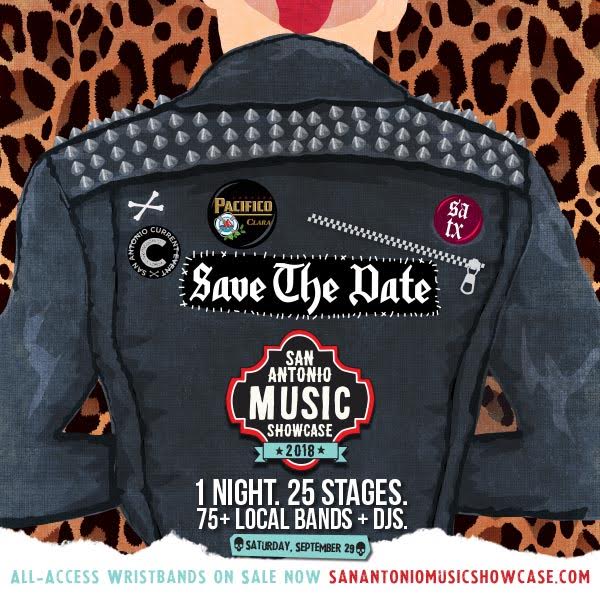 San Antonio Music Showcase 2018
Sat, Sep 29 at 8pm
Age Varies by Venue ⎮ Redeem for Wristband at Any Participating Bar
General Admission - ALL ACCESS
more info
WRISTBANDS AVAILABLE AT ALL PARITICIPATING VENUES!!!
The sixth annual San Antonio Music Showcase celebrates the city's thriving local music scene. For one unforgettable night, 80+ bands and DJs perform across 25 stages in one central San Antonio neighborhood, representing the city's musical talent across multiple genres.
Participating venues include:
Venues and lineups TBD.
**Please note that age depends on the venue. While some venues are all ages, others are 18 or 21+. Please check with the venue in advance**
Get your all-access pass NOW for $10 for admission into ALL participating venues. $5 wristbands for ONE venue will be available at the door.