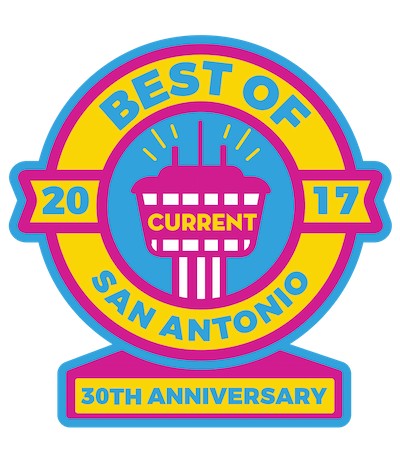 Best of San AntonioⓇ 2017 Party
Thu, Apr 20 from 7pm - 10pm
In honor of the San Antonio Current's 30th anniversary, we've released a limited number of tickets to our annual Best of San AntonioⓇ Party.
Join Best of San AntonioⓇ 2017 winners, local influencers, media, artists, and more to celebrate what makes our city the best in the land.
Taste authentic San Antonio cuisine, enjoy beer, cocktails, live music, art and all the surprises that make the Best of San AntonioⓇ party, well, legendary. Toast to the winners, our city, and experience the event that your friends have been talking about for years.
Each ticket includes event admission, food samples, 2 drinks and an official Best of San AntonioⓇ swag bag. Additional drinks will be available for purchase.
The Best of San AntonioⓇ 2017 event benefits the Avenida Guadalupe Association, a 501c3.